Chef Shauntel Davis, former owner of, A Taste of Culture, is back with a unique culinary bang!
I stepped away from the restaurant industry to refocus my energy, and to discover a new way to inspire the world through food. While away, I focused on my love for education, and teaching life skills to children with autism and other mental health disabilities. As I worked with these children and their families, I realized that there was a relationship between each child's behaviors and their daily dietary habits. I was disheartened by this fact and wanted to do more to help each child, but also each family! I spoke with parents and they expressed how their families struggled with making health conscious meals. I myself experienced several health issues due to my dietary habits and poor food choices. At one point, I weighed over 250 lbs., and suffered from several medical issues such as high blood pressure and constant pain throughout my extremities. As I was approaching 40, I was in a panic and knew that I had to make a change. I would follow the ordinary routine of daily Zumba, personal training, and extreme dieting. I would lose 20 lbs. and gain the weight back within a few months.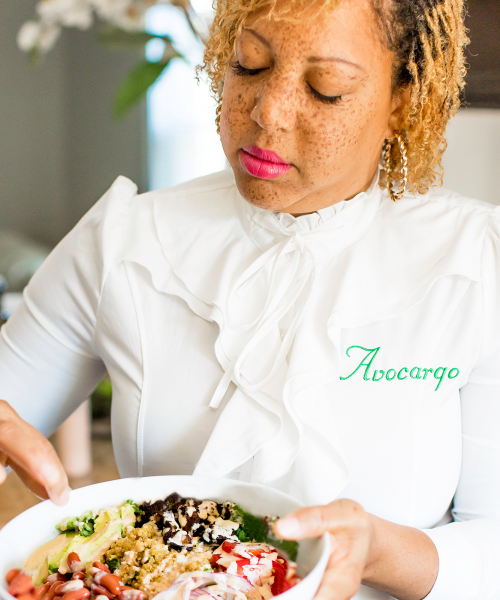 I decided to make a lifestyle change that began with my dietary habits and choices. I have lost over 80 lbs, and I fully attribute that to my dietary lifestyle change. "Lifestyle change," can be so cliche, but it's true! I was proud of the weight loss I was accomplishing but maintaining an Alkaline Vegan lifestyle can be very difficult on a daily basis. Overtime, I realized that to make a real difference; I needed to learn how to incorporate my foundational culinary skills with healthier food choices. In my experience, most vegan restaurants leave the "scrumptious and savory food" at the door. I'm ecstatic to say that, "I have created a way to fuse healthier dishes with the flare of Southern and/or Caribbean cuisine." I have over 20 years of culinary experience that was sparked at the age of 10, as a sous chef to my southern Grandparents that prepared dinners for their church. As a Native of New York City, I learned about many cultures and their foods, from Chinatown to Trinidad and Tobago.
If you are interested in changing your life, the time is now!
Feel free to contact me so that I can help you begin your life changing journey today!
757-717-3917